There are plenty of best and popular seafood restaurants in Melaka to be enjoyed by its various numbers of tourists by and large that mainly provides freshly cooked seafood dishes within a vivacious and natural ambiance. Thus, Melaka seafood is considered to be the best option for seafood lovers in Melaka. It is also among the best food to try in Malacca.
Melaka Seafood Restaurants
If you have an appetite for seafood, some of the best seafood restaurants in Melaka are emphasized below:
Restoran Tong Sheng (東昇園海鮮家)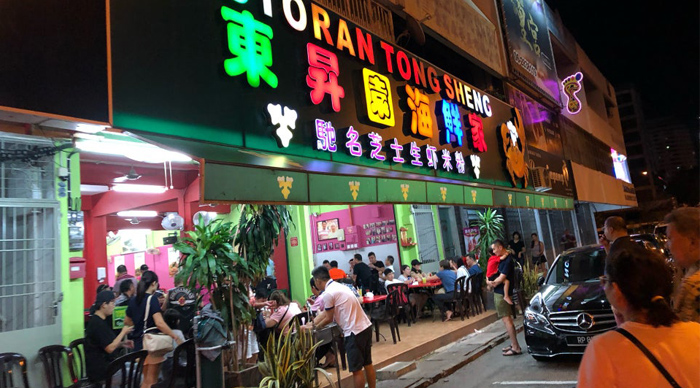 Restoran Ton Sheng is mostly a popular seafood restaurant in Melaka that is famous for its freshly cooked scrumptious seafood culinary. The restaurant can be easily traced to Makota Parade Shopping Mall, along the busy road. People love to visit this seafood outlet in Malacca to fulfill their seafood carving. Its major authenticated dishes that are ordered myriad times by its consumers are Cheese Prawn Beehoon, Wasabi Prawns, Fresh Milk Crab, etc. Hence, it is essentially suggested that before dine in people must book their reservations at prior in order to have delicious seafood meals as per their desires.
Address: 377 378, Jalan Melaka Raya 6, Melaka Tengah, Melaka 75000, Malaysia
Contact: +60 62867811, +60 2862993
Visit their FourSquare Page
Bert's Garden Seafood Restaurant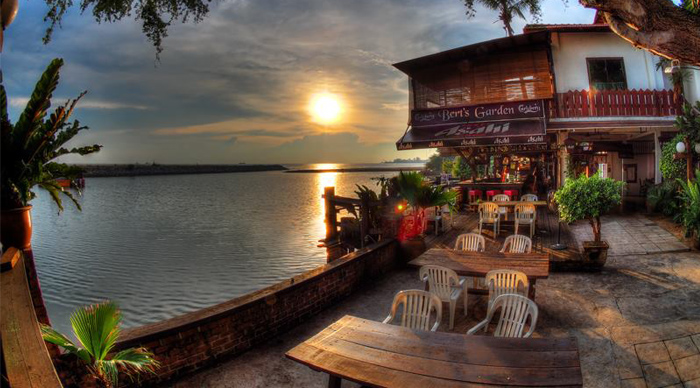 Apart from the most popularly known in delivering delicious seafood items in the restaurant of Melaka; Bert's Garden Seafood simultaneously attracts its numerous customers due to its splendid atmosphere. This seafood restaurant in Malacca can be easily located on the brink of a small shore, which is at the distance of at least twenty minutes only, very close to the ancient destination of Melaka city on the way to Tanjung Kling Mosque at Tanah Town mainly.
The mission of this restaurant is to deliver seafood dishes cooked in a simple as well as astonishing ways in a pure village like atmosphere. Thus, its major delights being served here are an amalgamation of real Asian as well as Western touch. For instance, its special seafood dishes consist of huge prawns, red snappers, crabs and squids are specifically being prepared on a very low flame on a charcoal in order to produce aromatically tender sea meals with an extremely delicious taste.
Therefore, it is one of the renowned seafood restaurants in Melaka, where the visitors indulge in eating Grilled Red Snapper; ordered as Sea bass on banana leaves presented with a special spicy chilli paste (Sambal Sauce) prepared by Bert's Garden.
Related Article: Which Cuisine to try on your trip to Melaka?
The second special seafood dishes are its big sized prawns are also specially made by using butter and garlic. Whereas, another seafood dish is its only made Kam-Heong crabs delivered with curry leaves as well as shrimp paste. The Bert's Garden offer their customer with some of the best seafood in Melaka.
Address: Jalan Kampong Pinang B, 76400 Melaka, Malaysia.
Contact: +60 13-683 6633
Visit their FB Page
Teo Soon Loong Chan
Teo Soon Loong Chan is one of the oldest seafood restaurants situated in the city of Melaka, Malaysia. This restaurant is all the time over crowded with its customers because of being popular since the olden times of at least eight years from now. It is thus essential to reserve the table in advance before having a scrumptious meal in Teo Soon Loong Chan. Its consumers mainly enjoy eating seafood dishes that are delivered specially in a Teochew style and its mostly profitable dessert is Teochew Yam.
The seafood items being presented here are termed as extremely delicious; the main reason behind its mouth-watering sea meals is that all of its sea creatures, i.e. fishes, crabs and prawns are being caught and cooked instantly after being caught from the sea.
Address: No.42 & 44, Jalan KPKS 1, Kompleks Perniagaan Kota Syahbandar, 75200, Melaka, Malaysia.
Contact: +60 6-288 0209
Visit Teo soon Loong chan FB Page
Seafarer Restaurant
Seafarer Restaurant is another renowned seafood eatery in Malacca, located in the vicinity of Tanjung Kling; Melaka that is similarly famous for delivering scrumptious seafood dishes on beach surroundings. Therefore, visitors, mostly eat here due to its splendid atmosphere of the beach. Thus, environment of this seafood restaurant gives an impact of romanticized decorum surrounded by heart touching old songs. Its best affordable servings are arranged at dinner and during special hours known as happy hours.
Address: 1516 Jalan Batang Tiga, Tg Kling, 76400 Melaka, Malaysia.
Contact: +60 6-315 2693
Visit their FB Page
City Famous Restaurant
City Famous Restaurant in Melaka is basically an amalgamation of Chinese cuisine as well as delicious seafood dishes are also being delivered here. Its most popular seafood dishes are Asam fish and Sambal Sotong Prawns mainly. You can try this restaurant for the seafood as well as Chinese food. You can also checkout the best Chinese restaurants in Melaka for more about Chinese eateries in the town.
Address: No.500, Taman Melaka Raya, 75000, Melaka, Malaysia.
Contact: +60 6-282 2768
These are some of the best seafood restaurants to try in Melaka, if you're a seafood lover. Melaka seafood is not only popular in the town but in nearby areas as well. If you want to recommend a seafood restaurant in Malacca, please do so by adding comments below.